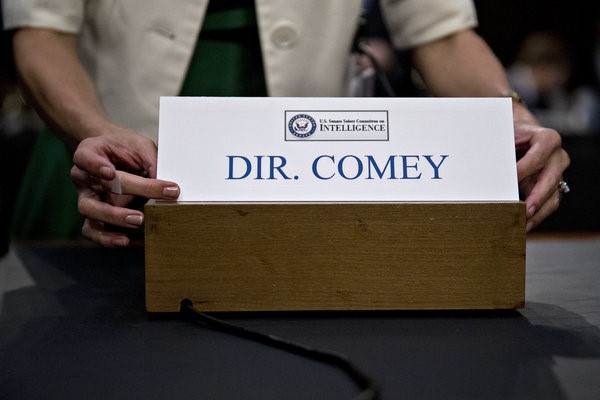 How to Minister Above the Noise of Culture
This has been a crazy week! Former F.B.I. Director James Comey stole the show by testifying on the hill. Congressman Bernie Sanders expressed apparent anti-Christian bias during a hearing for Russell Vought, President Trump's nominee to be deputy director of the White House Office of Management and Budget. Not to be outdone, "Pride" parades across the country became resistant marches aimed at President Trump. As these news stories dominate the headlines, we often ask: What is a Christian to do? What is God calling us to be? How do we conduct ourselves? How do we thrive?
Lessons from the past help us. Peter wrote to a group of believers that were beginning to experience persecution under Roman rule: "Be subject for the Lord's sake to every human institution, whether it be to the emperor as supreme, or to governors as sent by him to punish those who do evil and to praise those who do good. For this is the will of God, that by doing good you should put to silence the ignorance of foolish people. Live as people who are free, not using your freedom as a cover-up for evil, but living as servants of God. Honor everyone. Love the brotherhood. Fear God. Honor the emperor" (1 Peter 2:13-17). Peter knew that if his flock followed his lead, they would be effective ministers for Christ.
Given the current political climate, and Peter's directive, here are three ways to continue to live effectually for Jesus when culture is screaming in our ears:
1. Remember That Your Citizenship is in Heaven
According to Peter's words, we are to do good in order to help our nation succeed. We are to honor our leaders, whether good or bad. But the only way to stay truly sane is to remember where our true citizenship is: "But our citizenship is in heaven, and from it we await a Savior, the Lord Jesus Christ…" (Philippians 3:7). When we remember this truth, we can aim for the future and not become stymied by the present.
2. Pray for a Passion for the Lost
Ask God to give you a burning desire to get people saved. When our mission trumps our politics, or other worldly pursuits, we can minister within a disoriented culture. After all, early Christians were being killed daily by Nero. But the church grew. Our forefathers knew what they were called to do and they did it. "And the Lord added to their number daily those who were being saved" (Acts 2:47).
3. Expect Things to be Crazy
I am constantly surprised by how many Christians are taken off guard when our faith is maligned in the public square. Jesus said it would be this way: "If the world hates you, know that it has hated me before it hated you" (John 15:18). When you are expecting opposition you can plan for it, pray to survive and conquer it, and continue to minister within it.
This week may be another crazy week. Regardless of what's happening in Washington D.C. or on our city streets, we can continue to win people to Christ. Focus on what God has called you to do and you'll be used by God to do mighty things!