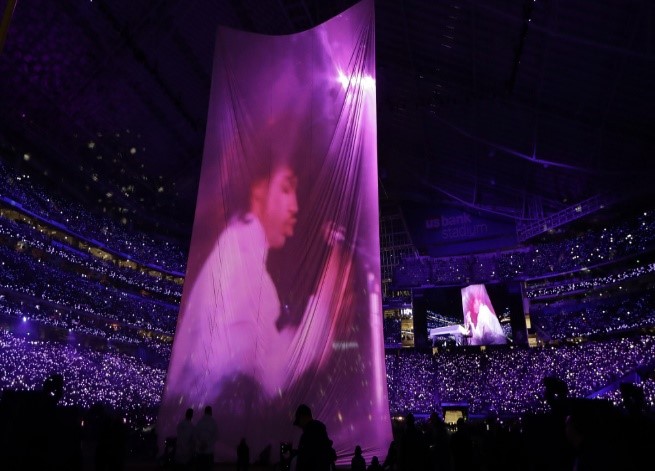 Making Jesus Known Through Community Impact
Making Jesus Known Through Community Impact
Ridgewood Church has adopted this mission statement because it is our heart's desire to infuse the gospel into our city and state. These are not words that are placed on a plaque somewhere, never to be seen again. This is the goal that we use as a filter for all of our decisions.
Super Bowl Sunday was a night to celebrate our community. We want to reach this wonderful place with the love of Jesus. Making Jesus Known Through Community Impact looks like:
Forming missional community groups that not only enhance relationships and serve as a method of discipleship, of deepening our love for Christ by delving into God's Word, but also move the front door of our church into neighborhoods so that we can connect people to Jesus.


Connecting to our community in deep and meaningful ways, i.e. compassion ministries such as Reach and Restore and community-wide information events, including an upcoming Opioid Awareness night.


Developing a ministry for those with special needs that will aid the entire family. A.B.L.E. is in its early-development stage, but will serve as an exciting and necessary ministry to meet the needs of many who are disenfranchised and alone.


Taking the saving message of Jesus across the globe. Our global missions program currently accounts for 20-25% of our annual budget. People need to be saved and we desire to make that happen.


By multiplying. We desire to multiply churches and leaders. By planting new churches, we can develop young pastors and extend our reach.
The downtown core of Minneapolis was lit up in purple on Sunday as Justin Timberlake honored Prince -- one of our own. It was a fitting tribute to a man who meant so much to our community. But wouldn't it be something if the Twin Cities and the State of Minnesota were lit on fire for Jesus? It can happen. We want to help. That's what it means to Make Jesus Known Through Community Impact.
We're looking for volunteers who are ready for a challenge and ready to get to work. Please visit our website at www.myrwc.org. The time is right. Our city is ready to listen. It's up to us to tell each person that Jesus loves them and provides the one and only road to eternal life.