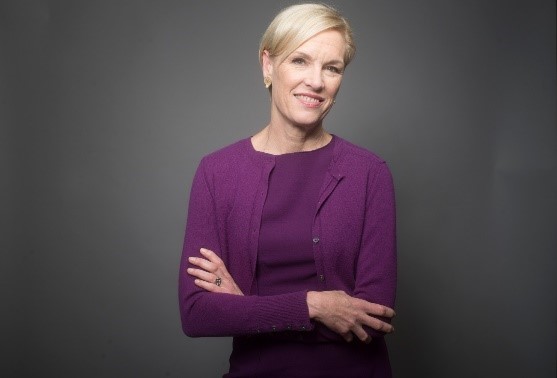 Speaking for Those Who Have No Voice
Planned Parenthood President Cecile Richards is expected to step down as head of the organization, according to numerous reports. She's been on the job for 12 years. According to LifeNews.com, 3.5 million babies were aborted during her tenure. This is horrifying, frustrating, and calls for action. We are disciples of Jesus. It is time for us to make our voice heard on behalf of those who have no voice.
Churches around the United States use the 3rd Sunday in January to celebrate God's gift of life, and commit themselves to protecting human life at every stage and in every situation. The March for Life has also been a successful annual event. These are good steps but we need to do more.
As followers of Jesus we have a responsibility to protect life. The gospel calls us away from our inward and sinful focus to look outward toward others and their needs. We are agents of gospel reconciliation. We are to work for justice against the violent assaults on human dignity that exist in our society. We are to show the world a glimpse of the coming kingdom of God. Like our Lord, we are to speak for the abandoned, the downtrodden, the unborn, the prisoner, the elderly, and the refugee: "The Spirit of the Lord is upon me, because he has anointed me to proclaim good news to the poor. He has sent me to proclaim liberty to the captives and recovering of sight to the blind, to set at liberty those who are oppressed (Luke 4:16-18)." We are to speak for those who have no voice.
It all starts with God's marvelous design and the Bible is crystal clear on this point: Every person, regardless of age or stature, is made in the image of God. Genesis 1:26: Then God said, "Let us make man in our image, after our likeness. And let them have dominion over the fish of the sea and over the birds of the heavens and over the livestock and over all the earth and over every creeping thing that creeps on the earth."
Any assault on human dignity such as Abortion, Euthanasia, elder abuse, turning refugees away, turning our noses up at prisoners, and ignoring the homeless or sex-trafficking victims, is sin. We are all made in the image of God!
What will you do? Can you volunteer at a pro-life event, make your voice known to your government representatives, mentor young women, or visit prisoners? Cecile Richards oversaw 3.5 million abortions. She will stand before God and give an account. But so will all of us. Are you willing to get into the fight and lend a voice to those who have no voice?